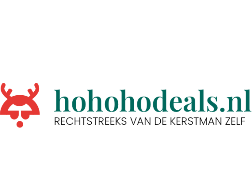 Hohoho Deals
Hohoho Deals is a Dutch brand focused on luxury and exclusive Christmas decoration. All our Christmas decorations are special, unique and of very high quality. We are continuously looking for authentic Christmas balls, ornaments, artificial flowers, wreaths and other Christmas decorations.
Throughout the year we collect the most beautiful Christmas decorations according to the latest Christmas trends, so that you can go wild in November and December (or even earlier, you Christmas freak!). Our Christmas decorations come from all over the world: from England to Poland and from America to France.
Can't find something or do you need help? Please feel free to contact us! We are happy to talk to you!