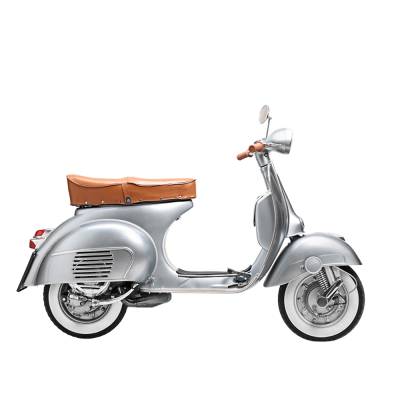 Second-hand scooter
A scooter offers many advantages. For example, taxes and insurance are cheaper than with a car and you are faster than on a bicycle. Have you decided to purchase an occasion scooter, but have you not saved enough yet? Payin3 offers you the opportunity to buy your scooter occasion on installment.
Shopping occasions in three terms
Scooter occasion on installment
When you buy a second-hand scooter on installment, you do not have to pay the purchase amount in one go. This saves you money for, for example, scooter accessories, with which you can fully personalize your scooter. With the payment method of Payin3 you only pay one third of the total amount when purchasing. You then pay the following installments within 30 and 60 days at the latest. All you have to do is search for your desired scooter occasion at one of the above webshops and choose Payin3 as the payment method. After a quick data check and the first payment, the scooter will come your way or you can pick it up. Moreover, you do not pay any interest and you do not have to take into account a possible BKR registration.
What should you pay attention to when purchasing a second-hand scooter?
The purchase of a second-hand scooter looks slightly different than the purchase of a brand new scooter. It is especially important to check all functions and parts properly. When purchasing, pay attention to the following functions or parts:
The condition of the tires. Is there still sufficient tread depth?
The state of the lighting. Does all lighting work properly?
Possible scratches or other damage.
The boundary. Has the limiter been tampered with?
A thorough check prevents problems in the future. Do you want to replace parts afterwards? Then you can also contact Payin3. You also buy scooter parts on installment at Payin3.