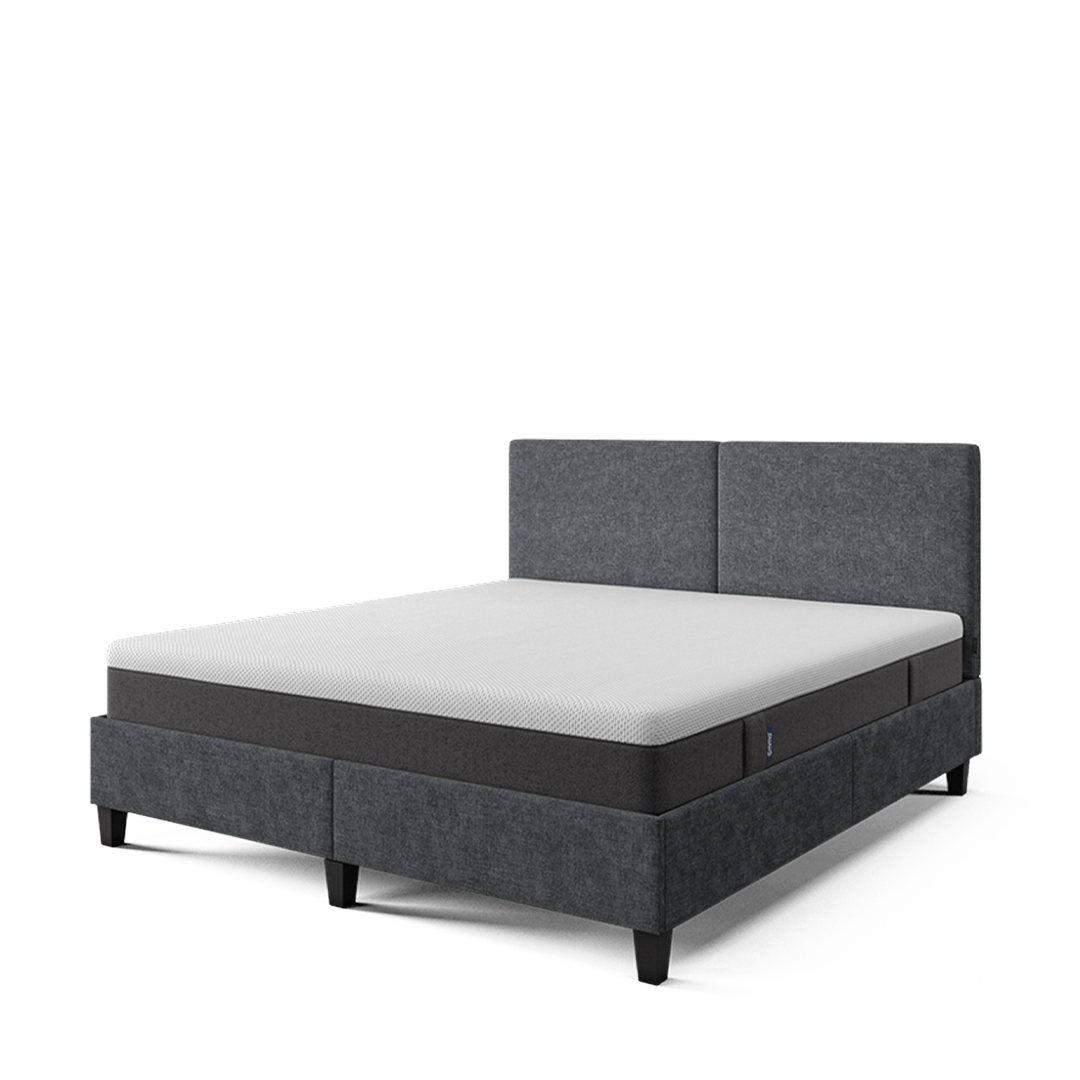 Box springs
Sleep well on a box spring. Whether you need to replace your old box spring or simply need a new place to sleep, with Payin3 you can easily buy a new box spring on installment basis.
Shopping box springs in three terms
Box spring on installment
Buying a new box spring is an investment that you have to think carefully about. Besides the fact that you have to go for a model that suits you well, there is often also a price tag attached to it. Would you rather not pay for the box spring in one go? No problem. With Payin3 you pay your box spring in installments. You pay off the box spring in 60 days via 3 equal installments. As soon as the 1st payment has been made, you can enjoy your new box spring and a wonderful night's sleep. You don't have to worry about the costs either.
With Payin3 you pay 0% interest. So no extra costs and surprises! You pay your new box spring in installment without interest, and without hassle. Would you rather have something other than a box spring? Then you can easily buy a new bed on installment with Payin3.
Return box spring
Many webshops and sellers of box springs and mattresses offer a sleep guarantee. When you have bought a box spring, you do not know in advance whether you will sleep well on it. Only after 2 weeks you will be able to make a good choice. For this reason, most online stores offer a guarantee. If your chosen box spring was not the right choice, you can (usually) exchange it for another model free of charge. Every webshop has its own rules for this, so read them carefully. If you decide to return the product, Payin3 will arrange the refund. You indicate to the webshop that you want to return the box spring. As soon as this happens, Payin3 will receive a signal and we will immediately stop the outstanding payments. We will then refund the already paid installments within 5 working days. So if you want to pay for your box spring in instalments, you don't have to worry about returning it.