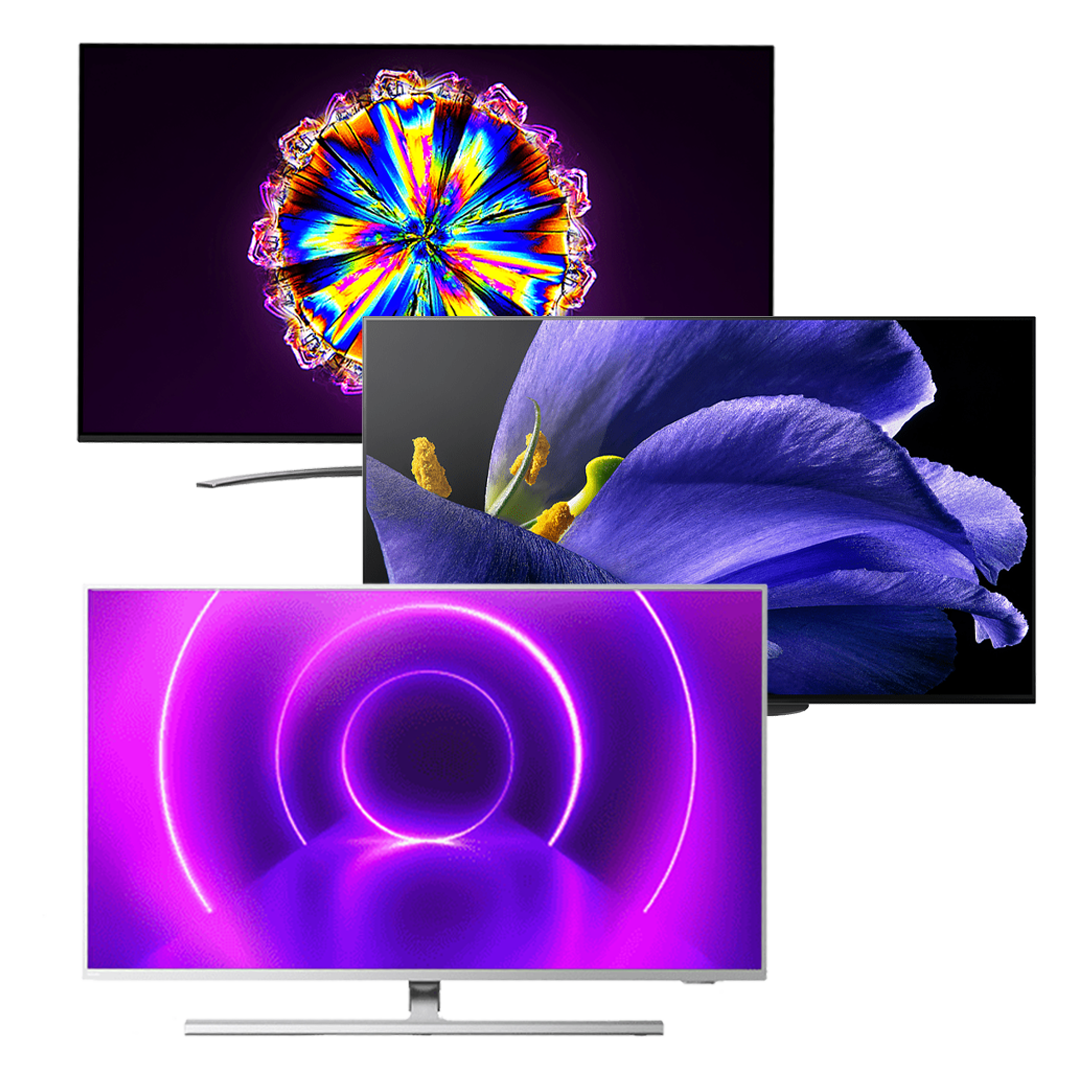 Tv's
Buying a new TV is quite an investment. Although you can't wait for your new flat screen, you probably don't look forward to the depreciation. At Payin3 we understand this all too well. For this reason, with Payin3 you can buy your new TV on installment, and you pay for the television in 3 installments. So you don't lose that large amount in one go, and so you still have enough left to purchase that matching speaker. You're probably thinking, what's this going to cost me? Well, nothing really. You pay 0% interest and you will not receive a BKR registration. So easy. So you can buy that new TV carefree without emptying your entire bank account.
Shopping televisions in three terms
Pay TV in 3 installments
Paying off your TV in 3 installments at 0% interest may sound too good to be true, but it really is possible. The process of Payin3 is simple. Your search for a new television starts at one of the above online stores. When you have found your dream TV, you choose to pay via Payin3. Our system then gets to work and performs a lightning-fast data check. Approved? Then you make the first payment via iDeal and your new TV will be shipped immediately. You then have a good 30 days for the 2nd payment, and 60 days later you complete the transaction with a 3rd payment. Payin3 ensures that you receive a reminder in time for the next payment so that you do not miss it. So you can already enjoy your new television without paying the entire amount. Buying a TV on installment can therefore also be easy and affordable. Busy with your studies or work and no time for Netflix? Then you can also buy a laptop on installment.
No BKR registration and 0% interest
Payin3 is the only payment method without interest and BKR registration. What this means to you? Less hassle and less costs. So you do not end up with debts and do not pay more than is necessary. So you will not be faced with any unexpected surprises. The price at which you see the television for sale will therefore also be the actual amount that you ultimately pay. You can pay for your new TV in three equal installments over 60 days. In addition to a television, you can pay a very wide range of items in installments with Payin3. So you can also buy that media player that fits so well with your new television on installment. Now that you know our payment method, there is really only one thing left to do, choose a new TV! View the entire range of our partners by clicking on one of the logos above.
Return TV on installment
When you have purchased your dream television, it may be that it is different than expected. The sound is a bit disappointing, the image is not so sharp, or your eye has just fallen on another TV. In that case you want to return your TV, and you are also entitled to this. Carefully check the return conditions of the party where you are going to buy your television in advance, so that you are not faced with surprises. We will be notified when you return the television and it has arrived at the webshop. The current installments will be stopped immediately and you will receive the already paid installments back from us within a maximum of 5 working days.