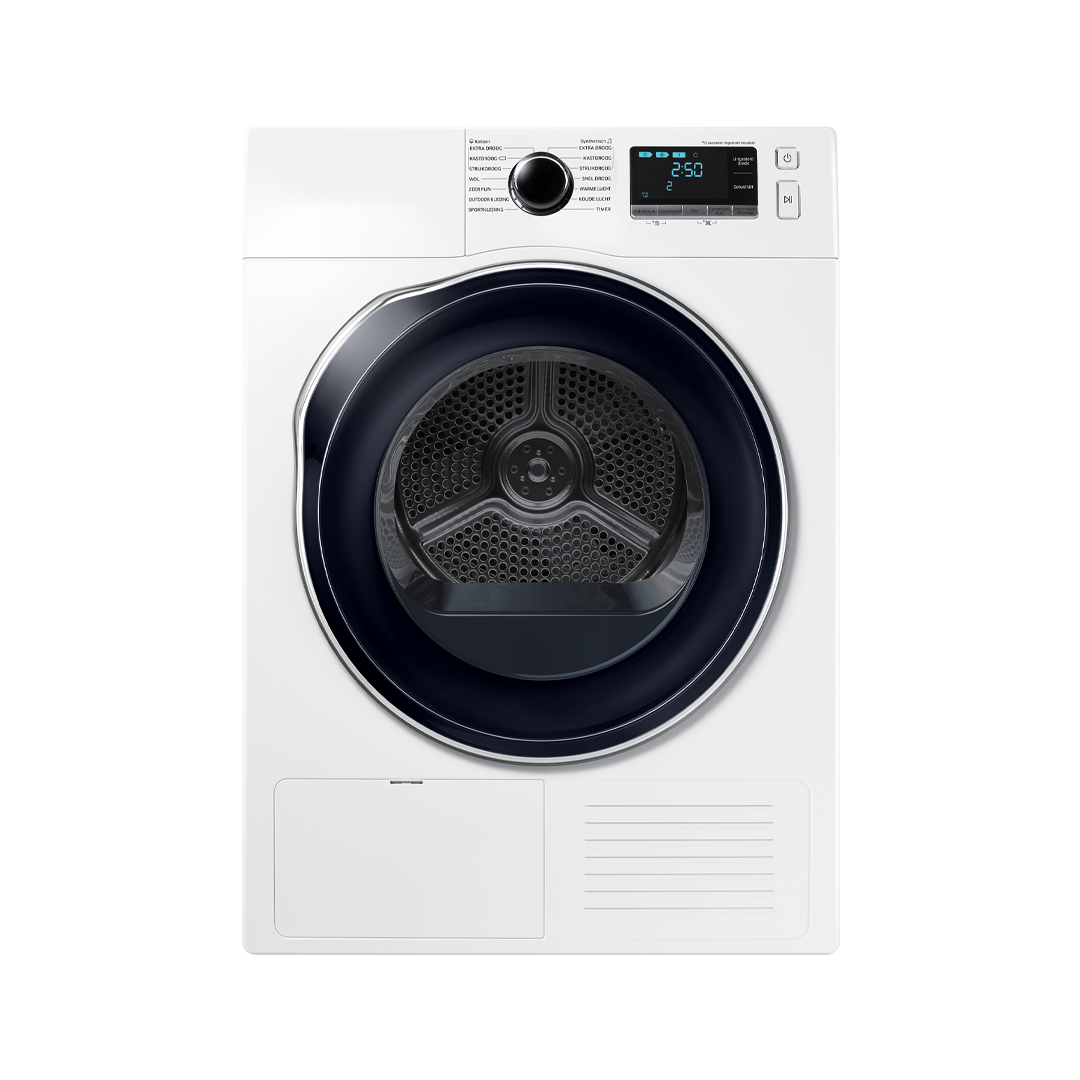 Washing machines
You need a washing machine to run laundry. Whether you have to wash for yourself, your partner or your children, clean clothes are necessary. If you want to continue washing, a reliable washing machine is not an unnecessary luxury. However, at Payin3 we understand that a new washing machine comes with a price. With our payment method you can therefore buy your new dryer or washing machine on installment.
Shopping washing machines in three terms
Washing machine on credit
Prefer not to pay the entire amount of that new washing machine in one go? Then we have the solution for you. With the payment method of Payin3 you can pay for your washing machine in 3 equal installments. When the 1st payment has been made, you can immediately pick up your new washing machine or have it delivered. So you first pay a third of the purchase amount and can then immediately connect and use your new purchase. The 2nd payment will follow within 30 days. The 3rd and final payment will be made within 60 days. Payin3 will always send a reminder so that you do not have to miss any installments. So you can easily pay for your washing machine afterwards with our payment method. An ideal solution if you need a new washing machine and dryer in the short term, or if you just want to spread your payment.
Pay washing machine afterwards without BKR
The payment method of Payin3 also has the necessary extras. If you want to buy a washing machine on installment, you naturally want to do this as cheaply as possible. No worries, with our payment method you pay 0% interest. When you buy a washing machine at one of the above webshops, the indicated price will also be the total amount. Payin3 divides this amount into 3 equal installments that you repay within 60 days. So no surprises or unexpected costs. In addition to 0% interest, you can also buy your washing machine on installment without BKR registration with Payin3. What are you waiting for? Time to do some laundry!
The advantages of Payin3's payment method
Not convinced yet? We list the advantages of buying a washing machine on installment for you one more time, it's that easy.
Return? No problem. Whether you pay for a washing machine in installments or not, the return policy will not change. If you are not satisfied, you have the same rights as someone who buys the washing machine in one go. Be sure to check the terms and conditions of the web store where you make your purchase so that you are not faced with any surprises.
Affordable payment afterwards with Payin3. No BKR registration and 0% interest. Shop your new washing machine carefree at the above web stores and don't worry about extra costs or a BKR registration.
Choosing the right washing machine
Finding a suitable washing machine can sometimes be difficult. From small and large washing machines to cheap and expensive variants, the range is incredibly large. First determine a budget for yourself. This way you can search more specifically and you will succeed faster. Does the washing machine turn out to be slightly more expensive, but do you really want it? Then this is an ideal time to use our payment method with which you can spread the amount over 3 periods. Still searching and not sure where to start? Then take a look at the wide range of the above webshops. In addition to installment washing machines, Payin3 also allows you to purchase other machines for your household.