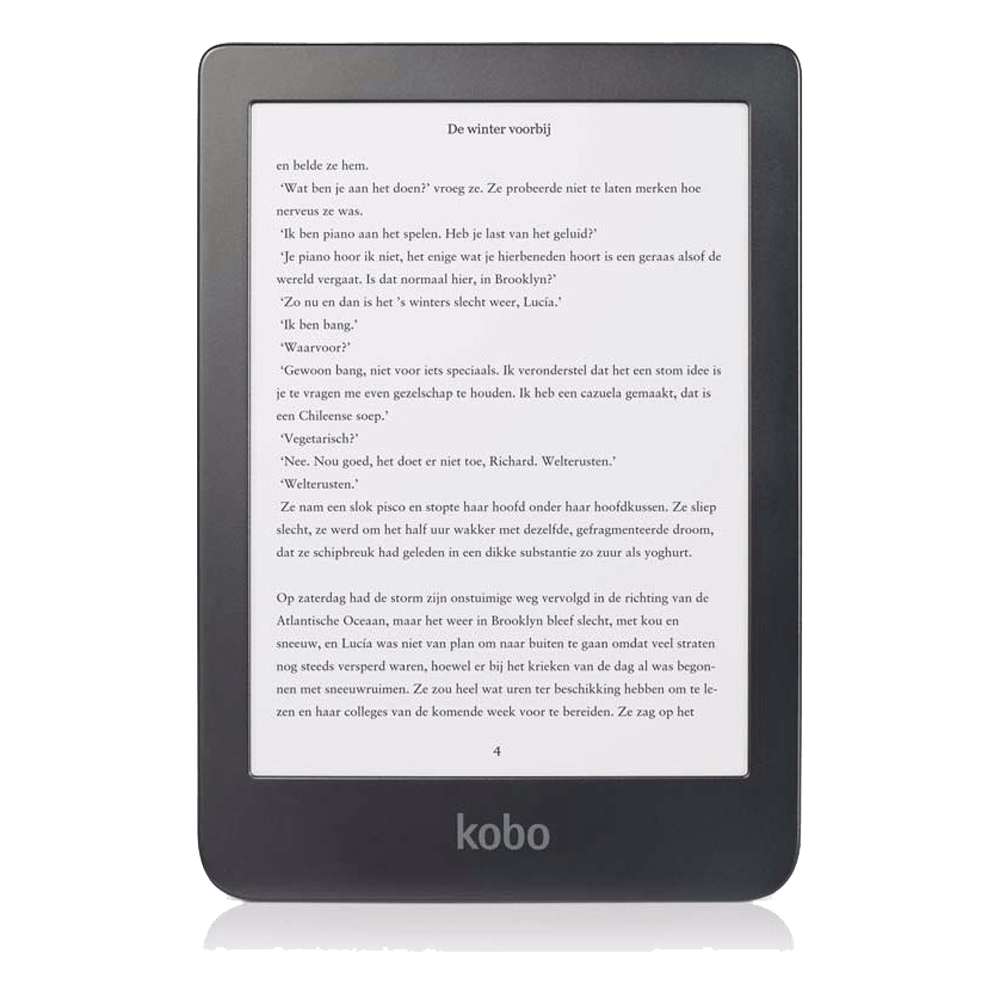 E-readers
Can you lose yourself in a good story for hours? Or are you going on vacation and planning to read a lot, but you don't have room in your suitcase for all those heavy books? Then an e-reader is the ideal solution. A compact screen where you can save all your favorite books as e-books and with which you always have a lot of reading material at hand. A new e-reader can be quite pricey, but don't worry, with the payment method of Payin3 you can buy an e-reader on installment.
Shopping e-readers in three terms
Buy your e-reader on installment
How does that work exactly if you want to pay for an e-reader afterwards? You can buy your new e-reader on installment in 3 quick and simple steps. Look at one of the above webshops for an e-reader that suits you. When you have been able to make a choice and you want to order, choose the payment method of Payin3. We will then quickly do a data check, and then you can make the first deposit. This is one third of the total purchase amount. After the deposit, your purchase will be sent immediately and you can start reading. Payin3 asks you to pay the 2nd payment within 30 days, the 3rd and last installment you pay within 60 days after the purchase. This way you can easily and quickly buy a new e-reader and you can pay afterwards.
Paying the benefits of an e-reader in installments
Are you ready for an e-reader, but maybe that big expense is just too early and you don't want to be in debt? Then choose the payment method of Payin3. Pay in installments in 3 installments without BKR registration and without interest. At Payin3 we charge 0% interest, so you pay as much as someone who makes the purchase in one go. The payment method provides pure convenience, you do not have to pay the full amount at once, but you do this spread over 3 equal installments within a period of 60 days. And don't worry about when it's time for the next payment, Payin3 will provide a reminder in time. So quickly look for your new e-reader. Prefer a slightly larger screen to read your e-books on? Then choose a tablet.