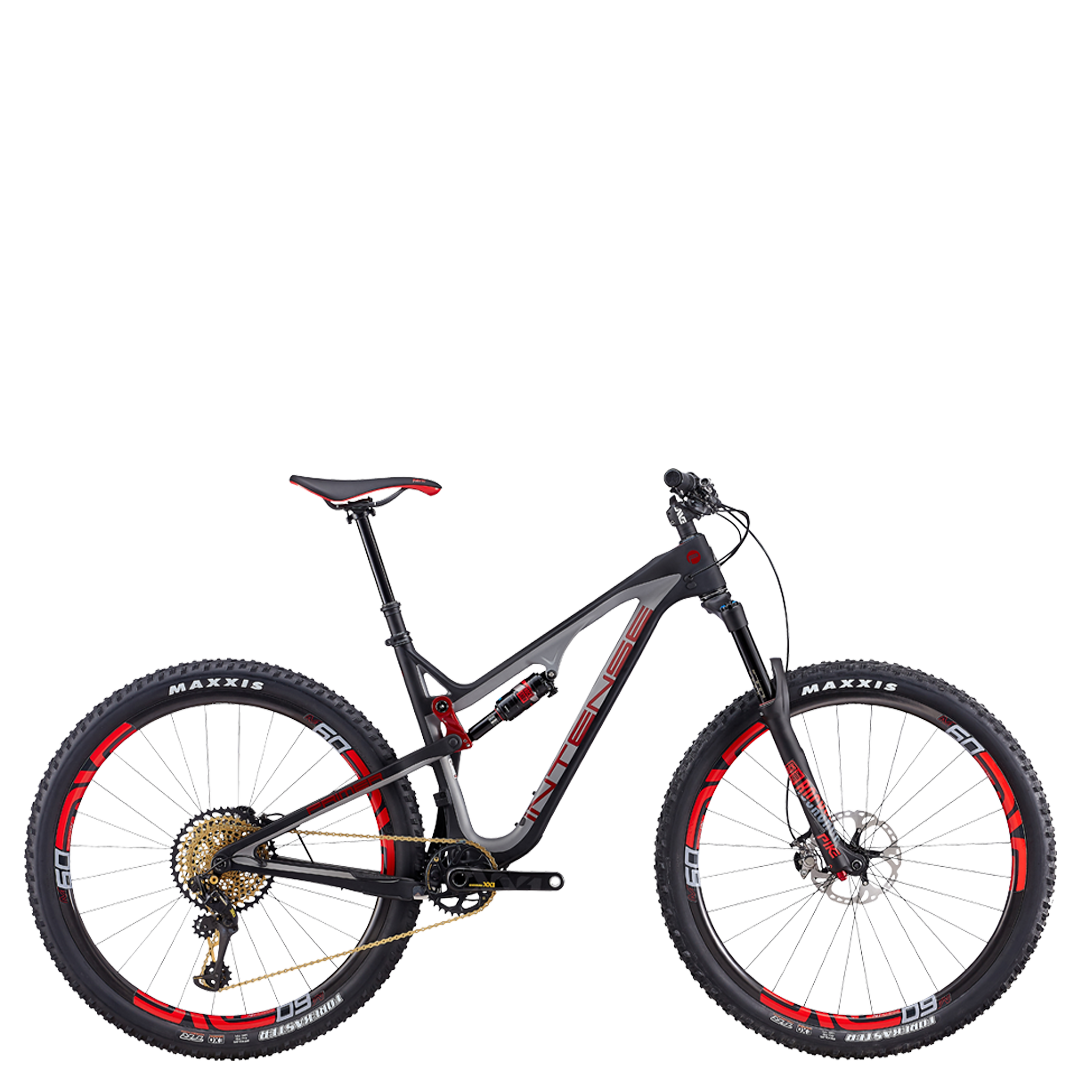 Mountain bike
Mountain biking is a sport and hobby for many Dutch people. Not surprising, because we are known as the cycling country. If you want to buy a mountain bike, high costs are often involved. Due to the special parts and the adjustment to your personal wishes, the total amount quickly increases. Would you rather buy your new mountain bike on installment? At Payin3 we make this possible for you!
Shopping mountain bike in three terms
Mountain bike on installment
If you buy your mountain bike on installment via the payment method of Payin3, you spread the purchase amount over a period of 3 equal installments. How does that work? When you have found the mountain bike that meets all your needs at one of the above webshops, you can choose the payment method of Payin3 at checkout. If our system has done a quick data check, we will ask you to pay the 1st installment. After that, the mountain bike will immediately come your way and you can start making the first kilometers. Within a period of 30 and 60 days you will be reminded by Payin3 about the payment of the 2nd and 3rd installment, so you don't have to worry about this. As it were, you buy your MTB on installment, by paying in 3 equal installments. That way you will have money left over at that time, for example to buy a new boys bike and girls bike for your children, of course on installment.
Pay the benefits of a mountain bike in installments
Paying your mountain bike in installments via our payment method offers a number of advantages. Besides the fact that you do not have to make a large investment in one go and that you have money left over, paying with Payin3 is also interesting from a financial point of view. With many other loans and loans, additional costs are involved. This is not the case with Payin3. Because our payment method has 0% interest, you do not pay more than the amount that you see on the webshop where you have selected your MTB by installment. In addition to the 0% interest, our payment method does not have a BKR registration. This way you do not suffer from the negative consequences that most loans and loans entail.
How expensive is an installment mountain bike?
The price of a mountain bike depends on several factors. Some people use a mountain bike every day as a means of transport to work or to do the shopping. Others use the mountain bike purely for sport or hobby. In the first case, you could purchase a slightly cheaper mountain bike. The prices are between €500 and €1000. If you are really looking for a mountain bike for sports, the prices are often a bit higher. Then think of prices from € 1000 and higher. Of course, it also depends on the requirements you set and how many accessories you need to adjust the mountain bike on installment to your wishes and needs.
Choose a suitable mountain bike
Despite the fact that paying a mountain bike in installments offers many advantages, it can still be very difficult to choose a suitable mountain bike. What should you pay attention to? First, you need to ask yourself what type of mountain biker you are. Do you mainly do tours? Do you want to go into the mountains? Are you looking for a more comfortable MTB for flat roads? These are a number of questions that are important when choosing your new mountain bike. You also have to take into account the level of your mountain bike skills, because you can respond to this with the size of your wheels. Other factors that play a role in choosing a suitable mountain bike are your height, budget and the material you prefer. If it turns out afterwards that a mountain bike is not the best choice, you can always choose another bike!