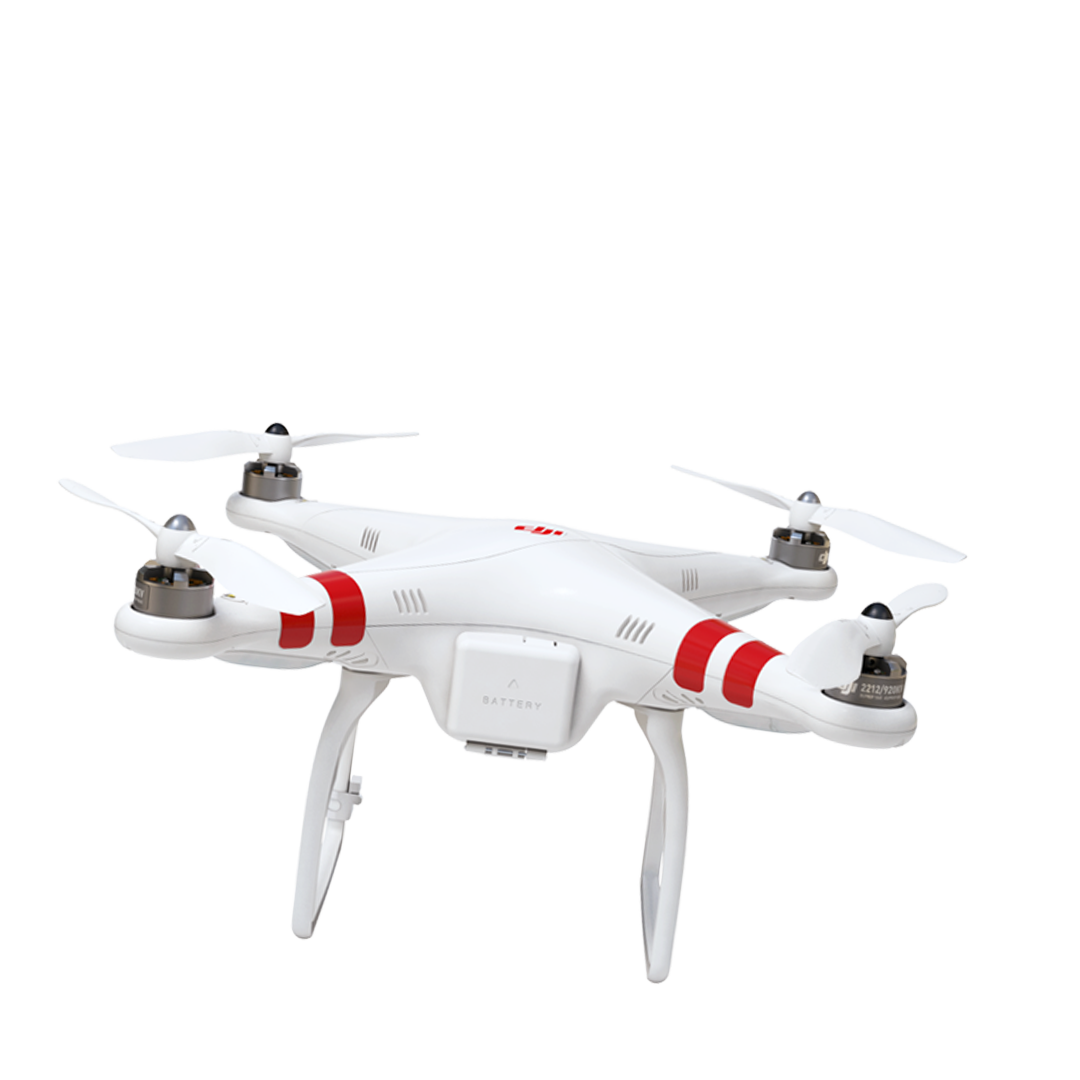 Drones
Do you like making videos to capture memories? Or are you a videographer who wants to shoot next level videos with which you can really distinguish yourself? With a drone you can make unique images from great heights and you can create spectacular videos. However, these drones are often a lot more expensive than a video camera. That is why you can buy a drone on installment with the payment method of Payin3.
Shopping drones in three terms
Buy a drone on installment
If you want to buy a drone and choose the payment method of Payin3, you can pay for your new drone in installments. In a period of 60 days you pay the full purchase amount spread over 3 installments. You pay the 1st installment when you make the purchase at one of the above webshops. After that 1st payment, the drone will be sent directly to your delivery address. From that moment on you can already use your drone. After 30 days, the 2nd payment follows. Don't worry, Payin3 always sends a reminder so you don't get any surprises. The 3rd and final payment is due after 60 days. If you buy a drone on installment with the payment method of Payin3, you make the most beautiful videos with your new drone for 60 days before you pay the full purchase amount.
Paying the benefits of a drone in installments
The big advantage of paying a drone afterwards is that you can start immediately with your new purchase, but you do not have to pay the full amount yet. If you would like to get started quickly, but you still need a little more time to save, Payin3's payment method is an ideal solution with which you can buy a drone on installment. This gives you an extra 2 months to save the rest of the amount. Because when you have an idea to start something with, there is nothing more annoying than finding out that you don't have enough money yet to make a big purchase that you need. So look at one of the above webshops for the drone you would like to have.
No BKR registration and 0% interest
There are usually negative consequences to financing or paying afterwards, such as negative consequences such as a BKR registration or the fact that you pay interest on the purchase amount because you have to pay it later. This is not the case with Payin3. The purchase price for your new drone is the only thing you pay. Payin3 does not charge extra interest. You also do not receive a BKR registration via the payment method of Payin3. This distinguishes Payin3 from other payment methods with which you can pay a drone in installments. Another advantage of Payin3 is that many different webshops are affiliated with Payin3 where you can use this advantageous payment method. So there is plenty of choice for anyone who would like to make a purchase, but prefer to pay afterwards.
Affordable and easy to pay for a drone afterwards
Take your hobby to the next level with a drone that allows you to shoot professional videos from the air and capture spectacular action with moving images. And go for really extensive videos and combine the drone with an action camera. Don't let the price tag of such a drone stop you from getting started. Buy a drone at one of the above webshops and pay in 3 installments. Do you want to be able to edit the images well and make a real video for a personal portfolio in addition to filming? Then take a look at a good laptop with which you can edit. You can also easily pay that afterwards in 3 installments within a period of 60 days.