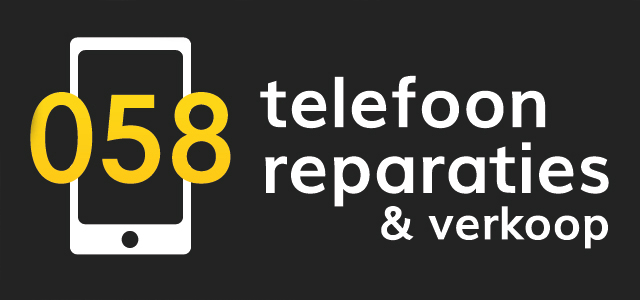 058telefoonreparaties
058 Telefoon Reparaties was established at the end of 2018 as a telephone business in Leeuwarden after my own iPhone had fallen at the time. The cost of repairing my iPhone was very high. The repairmen of telephone shops had little knowledge and could not properly advise and explain the parts. At that moment I thought 'this must be better'. At that time, 058 Telefoon Reparaties originated as an online telephone shop in Leeuwarden, in the beginning completely focused on Apple iPhones. But that was soon followed by the sale of iPhones and later also the repairs and sales of Samsung devices. Today we also supply telephones to other telephone shops throughout the country. Maybe you now have a telephone from 058 Telefoon Reparaties without your knowledge. At the moment 058 Telefoon Reparaties is the fastest growing telephone company in Leeuwarden and the surrounding area. This is entirely thanks to customers like you, who are increasingly finding us. We are most proud of our reviews. We score an average of 4.9 out of 5 on various review platforms such as Google Reviews or Facebook. We achieve these beautiful scores because we always work from three important values:
Doing business honestly and transparently.
We are there for our customers, not against our customers. Honest advice about a repair or a new device is a matter of course for us. We are happy to explain everything about what we do and how we do it in order to always be 100% transparent.
High service is standard at 058 telefoon reparaties.
We call them Magic Moments and always go the extra mile for our customers. For example, with every repair we immediately clean your phone from the inside for free. A small effort for us, but very good for the life of your phone.
Always the best prices for you.
Of course we remain Dutch and of course prefer not to pay too much. At 058 telefoon reparaties we always go for the best prices. Why would you pay too much?