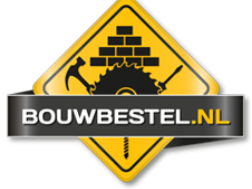 Bouwbestel - Uniebouw BV
Bouwbestel is a leading online building materials supplier in the Netherlands. We offer a wide range of building materials, tools, and accessories at very competitive prices. Whether it is a small or large construction project, at Bouwbestel you will find everything you need to bring your project to a successful conclusion.
Bouwbestel strives to provide excellent customer service, which is why it offers expert advice and support in choosing the right products. The company has a team of experienced professionals who will be happy to help you make the best choice for your project.
At Construction Order, you can quickly and easily order online and benefit from fast and reliable delivery. The company also offers various payment options and is certified by Webshop Keurmerk, which means you are assured of safe and reliable online purchases.
In short, Bouwbestel is your one-stop shop for all the building materials and tools you need at very competitive prices and with excellent customer service.