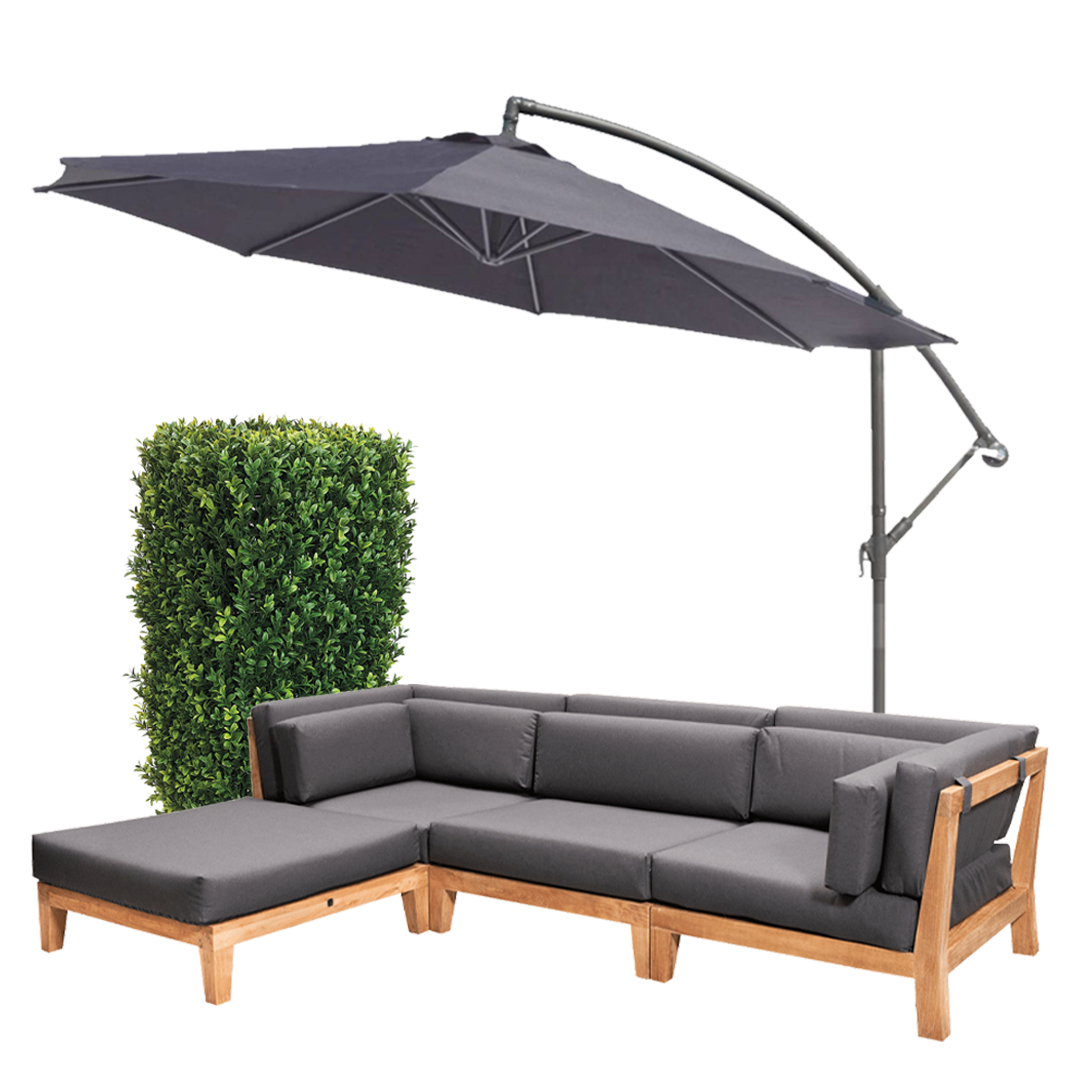 Lounge sets
Summer or not, a lounge set in your garden always creates a cozy atmosphere. It is a warm and cozy place in your garden where you can gather with friends and family. When you are looking for a lounge set, the cost can sometimes be disappointing. Would you rather not pay the amount in one go? Choose from Payin3. With our payment method you can pay for your new lounge set in 3 equal installments.
Shopping lounge sets in three terms
Pay lounge set in installments
When you buy a lounge set on installment via Payin3, you benefit from many advantages. You start your search for your new lounge set at one of the above webshops. Have you found your dream set? Then choose Payin3 as the payment method. We then do a quick data check. Everything fine? Then you pay the 1st part. As soon as this amount has been paid, you can enjoy your new lounge set. Together with the webshop you agree whether you will collect it or have it delivered at home. The 2nd payment will follow within 30 days. So you can already enjoy some hours of sunshine in your new lounge set, and pay off term 2 at your leisure. You pay the 3rd and last installment within 60 days after your purchase. We will always send you a reminder so that you never have to miss a payment. So you can easily pay for your new lounge set in installments without this being an attack on your account. With the payment method of Payin3 you still have enough budget to prepare your garden for summer with a matching barbecue or parasol.
Pay a lounge set in instalments with 0% interest
Paying for your lounge set afterwards is not only convenient, but also affordable. You pay 0% interest with our payment method. The amount for which you see the lounge set for sale is therefore the amount that you will ultimately pay. No surprises or catches in the grass. You can therefore simply pay for your lounge set in 3 equal installments without extra costs. And BKR registrations? You don't get that with us. So no extra costs or worries. With the payment method of Payin3 you can easily buy your new garden furniture on installment so that you are ready for the summer. Because let's be honest, who doesn't want a trendy lounge set in his or her garden?