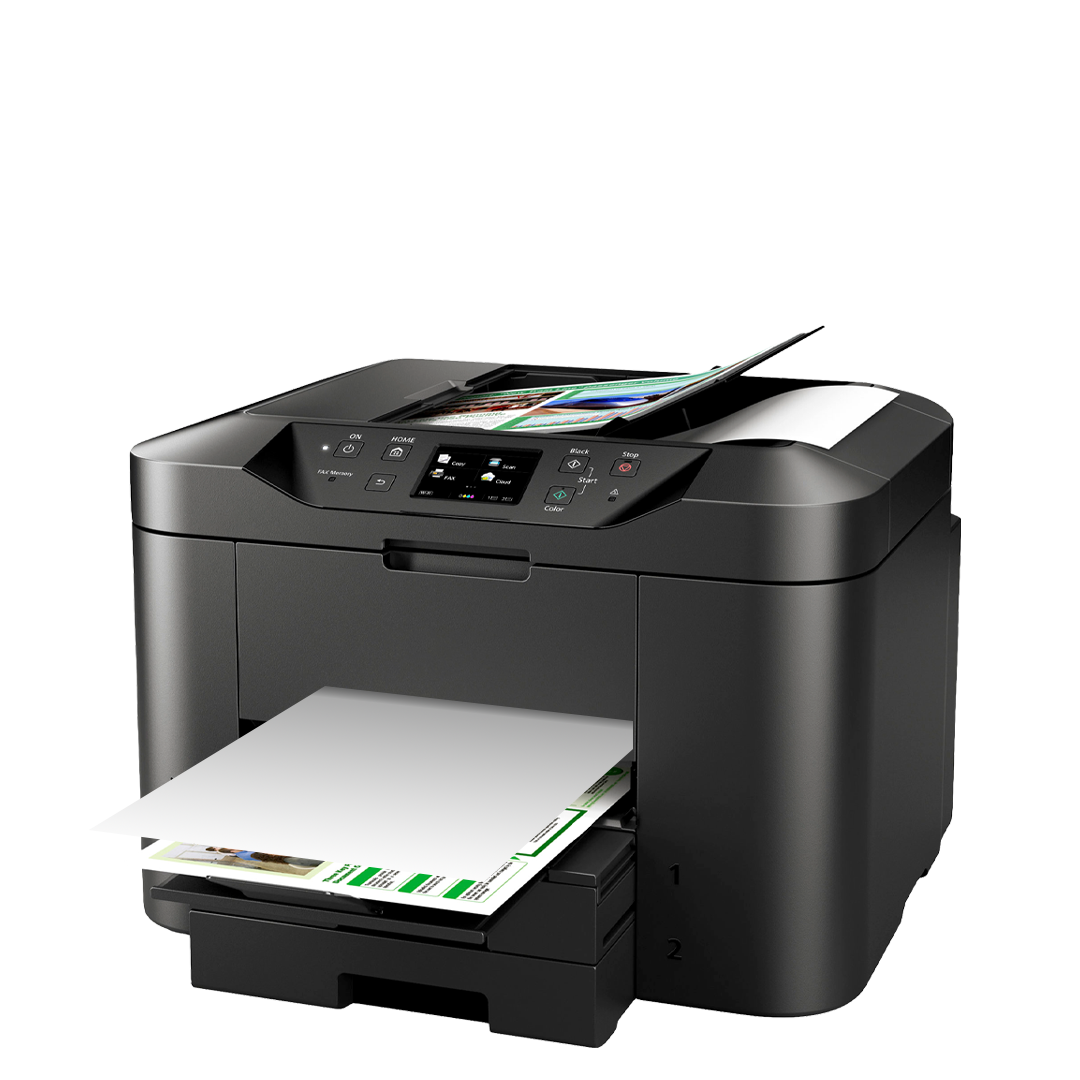 Printers & Scanners
Nowadays, more and more documents or tickets are delivered online or with a QR code. Despite this change, there is still a need for the traditional way of physically delivering documents. A printer is essential for this job. In addition to a printer, companies often also opt for a scanner so that documents are available both online and physically. Prefer to pay for your printer afterwards? That is of course also possible. With the payment method of Payin3 you can easily pay for your new printer in 3 equal installments. You will receive your brand new printer or scanner immediately after the first payment, and make your second payment 30 days later. The third and final payment will be made after 60 days. Whether you choose a printer from Epson, Brother or Canon, with a payment via Payin3 you can print your most important documents in no time.
Shopping printers & scanners in three terms
Pay the printer afterwards: How do you do that?
When choosing a new printer, you have to take a number of things into account. Print speed is one of those factors. Most printers have a faster print speed when it comes to black and white documents. There is nothing more irritating if you want to print something just before work and the printer is not cooperating. As soon as you have found a suitable printer at one of the above webshops, choose the payment method of Payin3. You must make the first payment immediately. You can then make payment two and three for your printer afterwards. Within 30 and 60 days respectively. You don't have to worry about any additional costs. Payin3 charges 0% interest on your purchases. For example, if you want to pay for a printer in installments, it will cost the same as you would pay for it in one go.
0% interest and no BKR registration
You can pay your printer or scanner in installments via the payment method of Payin3, which means that you can also save for one of the latest technological gadgets in the form of a Smart Home. In addition to this customer benefit, Payin3 offers a number of other benefits that you benefit from. There are regularly extra costs involved in paying the purchase price afterwards for products that no customer is waiting for, but at Payin3 we do things a little differently. Our payment method charges 0% interest, so you pay the same as someone who pays for a product in one go.
When you think of paying a printer or scanner in installments, you probably immediately think of a BKR registration. However, with Payin3 you don't have to worry about this. You will not receive a BKR registration from us, which is handy.