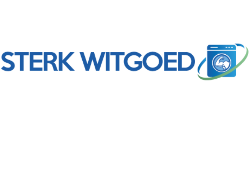 Sterk Witgoed
About us
"Honesty and offering a little extra is what I stand for"
Sterk Witgoed was founded by me, Mark Sterk. I have been working in the white goods industry for over 15 years and therefore have extensive experience. As an 18-year-old school leaver, I started at Scheer & Foppen and soon found out that retail and white goods in particular suited me well. I therefore quickly progressed to branch manager and eventually moved on to my red competitors across the street, Media Markt. Here I enjoyed working as a buyer and sales manager. Yet something always kept itching inside me, which was entrepreneurship. I come from an entrepreneurial family, father has a driving school, grandfather worked as a greengrocer until he was 82 years old and further in the family there is also a lot of entrepreneurship.
So, after a while, I took the step to start my own business and follow my passion. Making customers happy is what I get up for in the morning. And how nice it is if I can do this in the name of my own company. Honesty and offering a bit extra is what I stand for and I hope to make many customers happy with this.