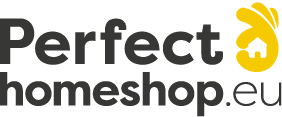 Perfect Home Shop
Your home is the place where you sleep, eat, rest, work, love and live. Where you can be yourself and make memories with your family and friends. Home is not a place, home is a feeling. And you want that feeling of home for everyone, right?
What we stand for
We believe that everyone deserves a beautiful and pleasant home, regardless of where you live or what you have to spend. With that in mind, we started this online home furnishings store in the Netherlands in 2016. What then started with the sale of our first mattress, has now grown into a complete store full of affordable furniture and home accessories for indoor and outdoor use. And more importantly: thousands of satisfied customers!
Every day we try to outdo ourselves and develop new products that fulfill your living wishes. We do not only look at beautiful and atmospheric, but also at smart, reliable solutions that you can enjoy for as long as possible. In short, everything you need for a beautiful and pleasant home.