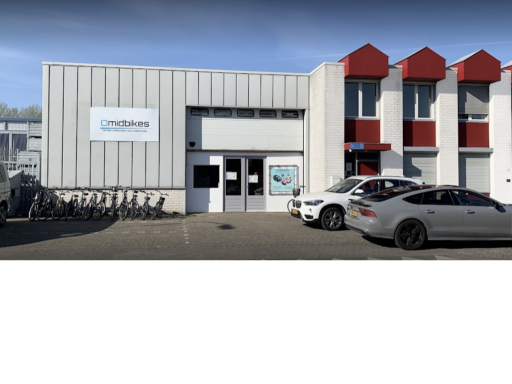 OmidBikes
Omidbikes distinguishes itself on the market with its warm customer-friendliness. In this way, Omidbikes responds to the wishes of the customer. To this end, we can be reached by phone 12 hours a day and e-mails are also handled quickly.
From the work center in Breda we deliver products everywhere in the Netherlands and even beyond the borders of the Netherlands. In addition, Omidbikes, with a large storage capacity, is always able to help you quickly and efficiently and thus satisfy you. The shipment of goods takes place quickly and within a range of 50 km you can even opt for a VIP order where goods are delivered within the same day!
Our repair service also falls within our fast and friendly working method. To this end, parts are available in stock and repairs are possible at Yamgani-shop at a friendly price.
Do you need one of the above services? Then Omidbikes is happy to help you!
Mission vision:
Omidbikes Breda was founded in 2011 with the aim of selling high-quality and cheap bicycles, electric children's vehicles and toys. We not only want to be the cheapest supplier, but also offer the best service. In order to achieve our objectives, we have drawn up a number of action points.
Quality costs money, but because we don't spend our money in expensive marketing campaigns and locations, it is possible for us to offer the highest quality products at rock-bottom prices. Our marketing strategy is word of mouth with you as our ambassador.
We understand that marketing is critical to our business and since we don't spend our budget on expensive marketing campaign, your satisfaction is our most important success factor.
Every day we expand our range to be able to provide you with the product you are looking for.