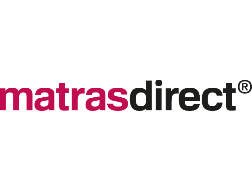 Matrasdirect.nl
Matrasdirect is the specialist in mattresses, mattress toppers, box springs, pillows, bedding and other Dutch sleeping products! Matrasdirect delivers directly from its own factory, which means that delivery is not only faster and cheaper, but the products are also available in all shapes and sizes!
Matrasdirect is also a leader in 100% environmentally friendly, organic (ECO) sleeping. The sleeping products are therefore provided with various certificates!
✔Free delivery from 50 euros
✔Ordered before 3 p.m. on working days, next day delivery.