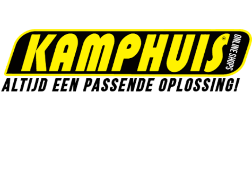 Kamphuis Dakkoffers Verhuur en Verkoop
THIS IS KAMPHUIS ROOFBOXES
Kamphuis Roofboxes & On-line Shops is the importer, seller / lessor and specialist of car accessories. With our many years of experience, renowned brands and customer-oriented attitude, we are always looking for the best products and solutions for our customers. No question is too crazy and we can offer countless solutions based on our enormous range. We ship worldwide. We work together with the best brands that are also active worldwide and deliver high quality. We also carry our own line of roof boxes; the KamphuisBox®.
Some brands we work with are: Phantom One, Hapro, Thule, Farad, Kamei, KamphuisBox, Packline, Yakima, Fabbri, Atera, Tilly Light, Movanext, Pro User, Spinder, Uebler, Westfalia, MFT Transport systems, Towbox, Modula, Croozer Bicycle trailers, Safe4u wireless alarm systems, Butzi, Husky, Kjust, Menabo. Kamphuis On-Line Shops is all about the quality of our services. That is why we are always keen to provideour customers with the best advice and products from the best brands.
Some of the products and parts that we have been supplying and renting out to satisfied customers for years include: Roof boxes, Roof carriers for all vehicles, Bicycle carriers, Snow chains, Boxes on the tow bar, Travel bags, Bicycle carrier bags, Roof tents and accessories. If you would like to have a wireless alarm system at home, when you are on vacation, for example, we will take care of that too.
Best regards,
Gregor Kamphuis
Managing Director Kamphuis Roofboxes & On-Line Shops