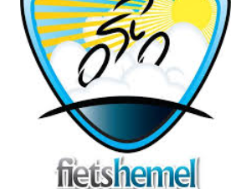 Fietshemel
If you are looking for a cargo bike to buy, then you have come to the right place! We have a wide range of cargo bikes available for every need. Whether you need a cargo bike to take your kids to school, do some shopping or just enjoy cycling, we have the perfect cargo bike for you.
Our cargo bikes are of high quality and are designed to be comfortable and safe for both driver and passengers. We offer a wide range of brands and models, so you can be sure to find a cargo bike that suits your personal style and needs.
When buying a cargo bike, there are a number of important factors to consider, such as the size of the cargo box, the number of gears and the brakes. Our experienced employees are ready to help you make the right choice and to answer all your questions.
We also offer accessories to make your cargo bike even more practical, such as rain tents, cushions and baskets. With us you are assured of excellent service and quality.
So if you want to buy a cargo bike, don't hesitate any longer and view our extensive range. We are here to help you find the perfect cargo bike for your needs and budget.